Believe it or not it wasn't the stripes that caught my eye on this one. It was the shawl collar. I've never seen anything like it on an 1850's dress.
It's at the Met
, dated to 1854 and is made of silk. I'm guessing it was a dinner dress. It's a little too fancy to be a day dress and there are no under sleeves with it. Shoulders were usually covered up during the day.
Once I moved past the collar the careful attention to the diagonal stripes stood out. Click and make the picture bigger. I'll wait.
See the piecing in the middle? Amazing!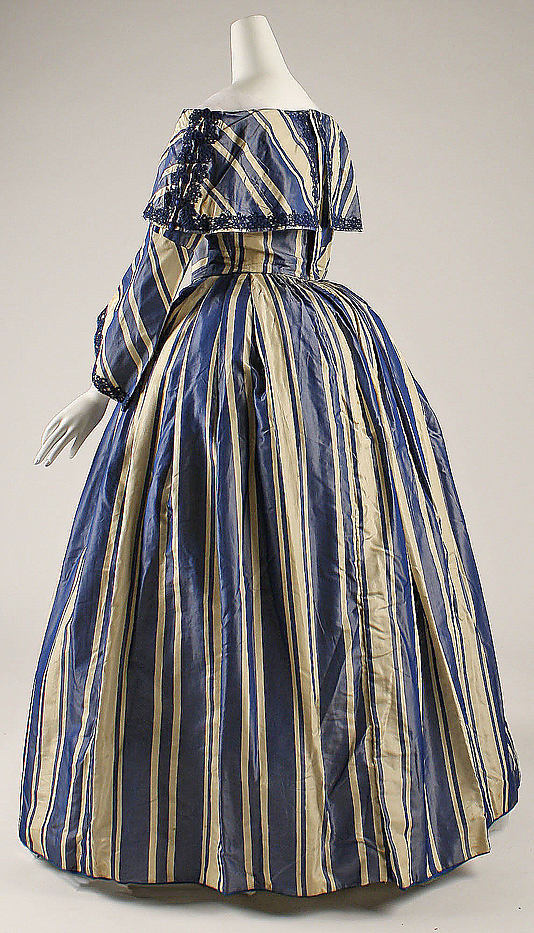 Here's a side/back view. As I thought it closes up the back. The collar has buttons on it over the arms. If you go to the dress's page on the Met's website, linked above, you can see details of the trim. I can't quite figure out what it's made of. I think it's cording of some kind woven and sewn together to make a kind of lace.
Whatever it is it's gorgeous and adds to the unique qualities of this dress.