Me and Susie Warren. She's just as wonderful in person as she is online!
Me and Tricia Goyer. Now I really need to one of her books......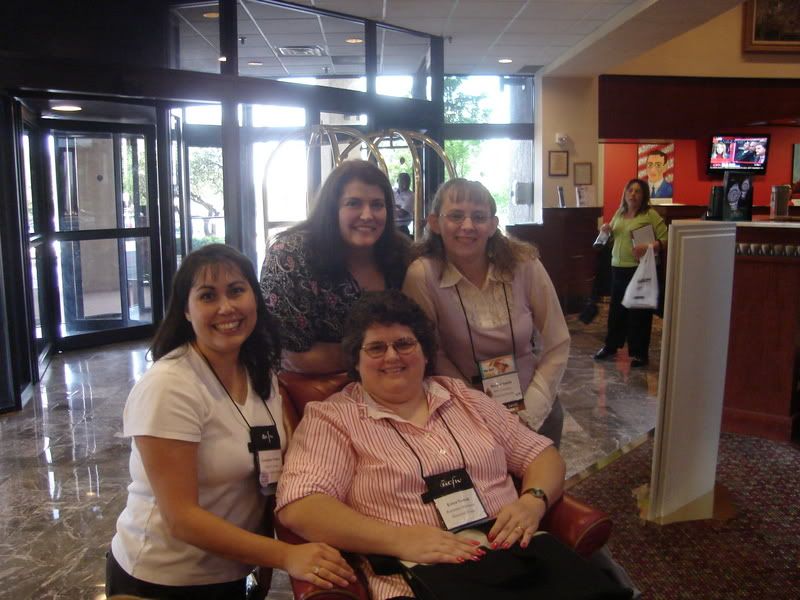 Clockwise: Kaye, me, Erica and Georgiana. Saturday afternoon during the book signing. It was so much fun getting to meet my buds face to face and find out what their voices sound like. May we have many conferences together!